Festivals & Events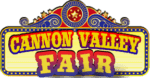 PO Box 384
Cannon Falls, MN
55009
The Cannon Valley Fair celebrated their 100th Anniversary in 2015. It is the largest celebration of the year for the Cannon Falls community. The Fair Board of Directors is proud to organize this event and grateful to the community and area businesses for the support they receive every year.
2038 Ford Parkway, #464
St. Paul, MN
55116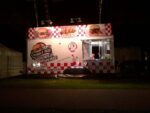 12738 County Road 5 NW
Pine Island, MN
55963
Fantastic Food Truck that can be found at fairs, festivals, and street events in MN, SD and WI. Don's truck can also be found during the week in many communities in southeastern Minnesota.  His Crumble Beef Sandwiches are like the old Maid-Rites, with  more seasoning.  Don's also serves Crumbie Dogs, French Fries, pulled pork sandwiches, and much more.  Whenever or wherever you see this food truck, give it a try!
Check our next events and locations at https://www.facebook.com/Dons-Crumble-Beef-Sandwich-Shoppe