Food/Grocery Store/Bakery
425 West Main Street
Cannon Falls, MN
55009
Open 7 days a week 6:00 a.m. to midnight.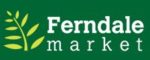 31659 Willow Trail
Cannon Falls, MN
55009
Sustainability-oriented specialty food store that reconnects shoppers with high-quality local foods.
Approx. 2 mi west of Cannon Falls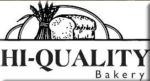 121 North 4th Street
Cannon Falls, MN
55009
There is a reason why people love our bakery. We go to work everyday baking the foods you love with the same passion and dedication Hi Quality has been known for for over 70 years. Every loaf of bread, every donut, every cookie is the product of 7 decades knowledge passed down from baker to baker. Try any of our products and you'll immediately know why people love Hi Quality.