Pet Supplies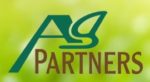 1217 5th Street North
Cannon Falls, MN
55009

1415 Highway 20 North
Cannon Falls, MN
55009
Animal Health Center has served the Cannon Falls community for over 40 years. Full-service medical and surgical veterinary clinic. Dedicated staff. Service small and large animals.
216 Dakota Street
Cannon Falls, MN
55009
Nerstrand Agri Center (NAC) is a privately owned, full service elevator, engaged in transportation of grain and marketing. We also offer a full line of feeds, chemicals and seeds for all your needs.
NAC's Mission is to provide services and goods to our local farmers to help them operate at a profit, and to provide them with quality nutrition products and services.
NAC's reason for existence is to help our local small town farmers out with all their farming needs.