Jul
1
Wed
105th Cannon Valley Fair – July 1-4, 2020

@ Cannon Valley Fairgrounds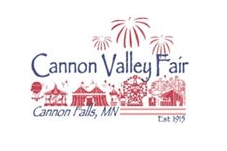 The 105th Cannon Valley Fair is set for July 1 – 4, 2020.  The fair's 2020 schedule will be posted on their website www.cannonvalleyfair.org in late Spring or early May 2020.  This event is 4 days of jam-packed fun with horse shows, bands, carnival, demo derby, tractor pull, and harness racing.  Gold Star Amusements will be on the Midway during the Fair. Don't forget the great assortment of food and treats too.
Unlimited Ride Wristbands good for one time slot 1 pm – 5 pm or 5 pm – 10 pm,  Good for one day only – $22 per day per person per time slot.  Advance Sale Price is $17 per day per person per time slot.  Advance tickets are available at Althoff Hardware & Gifts starting in May, 2020.
Check our schedule out online.  See you at the Fair!
Jul
4
Sat
2020 4th of July Parade

@ 2020 Grande Day Parade
Jul 4 @ 11:00 am – 12:30 pm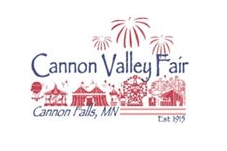 The Cannon Valley Fair Board is revving up for the 2020 Grande Day Parade on Thursday, July 4th.  If you are interested in being in the parade, please contact Heather Johnson, Parade Chair, at (507) 263-3548 or cannonvalleyfair@gmail.com
The parade line-up will be at the Cannon Falls High School.  The parade begins at the East Side Park and follows Minnesota Street to 2nd Street where it will turn left and go to Mill Street.  The parade route turns right on Mill Street and follows that over the Mill Street Bridge and on to the Cannon Valley Fairgrounds.
Please plan on joining us for the 105th Cannon Valley Fair and the Grande Day Parade!
Sep
25
Fri
Fall Community-Wide Garage Sales 2020

@ Fall Community-Wide Garage Sale Weekend

Fifty-plus garage sales throughout our community.  The links to the 2020 Cannon Falls Community-Wide Fall Garage Sale Map and Listings will be posted in early September 2020.  We hope to see you all in Cannon Falls on September 25-26.